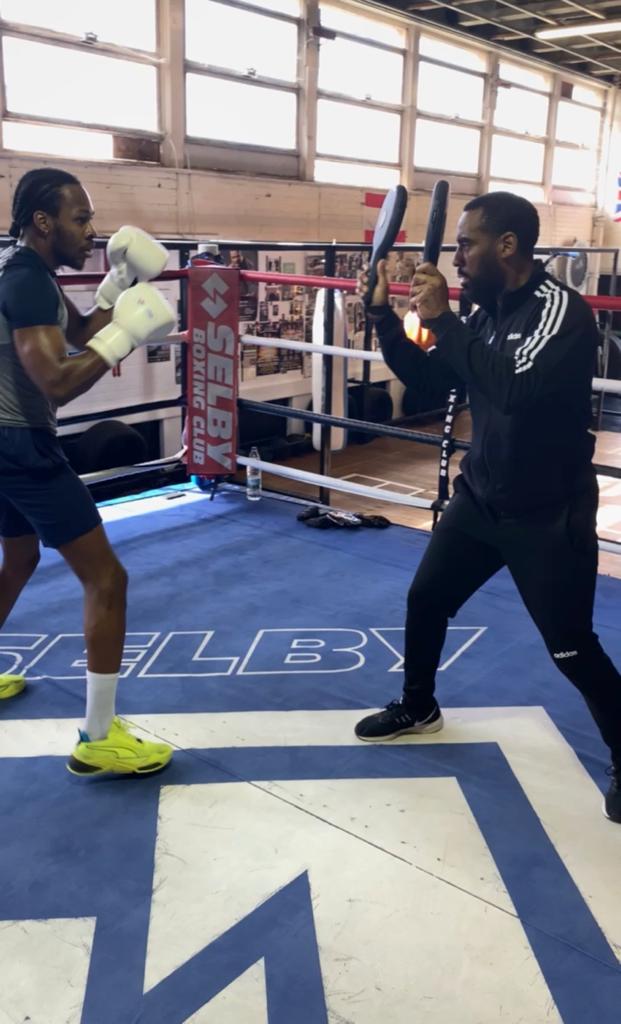 I've been involved in boxing since 2006 when at the age of 27 I gloved up for my first amateur bout.
Eleven fights and twelve years later, I decided to hang up the gloves aged 39. Since then I have been working as an assist coach at Selby ABC  along side my good friend and mentor head coach Paulo Muhongo aka Chilas, who has over 150 amateur bouts under his belt.
I've helped boxers at all levels realise their potential, working on their technical and tactical development.

I registered as an England Boxing Coach in 2019 and I'm aiming to continue teaching the sweet science of boxing, breaking down every step to give you a better insight into the sport and help you understand the fundamentals of how to hit and not get hit.
Friendly, personalised coaching
I'd highly recommend Coach Steven.  He has trained my 11 year old daughter for about 6 months now. My child generally really likes sports and is usually very active, during the second lockdown earlier this year my daughter lost interest and motivation to do sports and was borderline depressed with what has been going on in the world. "Thank goodness for Coach Steven", after his first ever Zoom fitness session with her, Coach Steven has put a smile back on her face, created motivation, made her look forward to her next session twice a week.
Coach Steven has a pleasant manner which the kids love. As a parent I am extremely grateful for all the hard work.
Working with Steven is an emphasis on fundamental execution and precision form factor. From a coach's perspective he studies the art form to its finest details and strives to implement his knowledge in his teachings.

Steven is the Assistant Boxing Coach at my club and works in conjunction with our Head Coach Paulo Muhongo. As a boxer I greatly value the work, effort and support brought forward by Steven and how his style of fundamental coaching directly links to our Head Coach's 'Cuban style' foundation. This partnership allows for the merging of technical boxing along with precise fundamentals. Working with Steven has allowed me to better build upon my foundations and understanding his desire to learn and improve on himself everyday gives my even more confidence on what the future holds.
Coaching is great, some gyms will just have you hit pads and do some push ups, with coach Steven the session is designed for you, he listens to what you want to work on and notices what you need to improve. He mixes up the sessions with a balance of cardio, strength and technique to make sure you're hitting all the right things. The coaching is friendly and tailored to the person, coach pushes you but not to the point of breaking you and you can tell Steven is invested in the session as theres no clock watching, he makes sure you warm up properly and get the full workout in even if it goes over by 10 minutes.
Steven is one of the most passionate people I've ever met. Always smiling but very challenging at the same time. I love the fact that Steven pay attention not only to develop a physical or technical factors of training but psychological too. I really do enjoy working with Steven.